Complete Story

05/24/2022
Memorial Day - Honoring Those Who Died in Military Service
As Memorial Day approaches, our Veterans Committee would like to encourage CASA ASCs to incorporate some reflection activities for their staff. Memorial Day, which is celebrated on the last Monday in May, honors service members who have died in military service to the nation. The holiday has roots dating back to the post-Civil War era, when citizens would informally place spring flower memorials on the graves of fallen soldiers. In 1968, Congress established Memorial Day as the last Monday in May and a federal holiday.
Today, Memorial Day is often associated with the start of summer and holiday barbeques. We encourage our members to take a few moments to pay tribute to the fallen. Here are a few ideas:
1. Remember & honor those who have served

2. Participate in a Memorial Day Activity
Participate in the National Moment of Remembrance at 3:00 pm
Visit a military cemetery or memorial
Display the U.S. flag at your home
Watch the National Memorial Day Concert
3. Celebrate friends & family
Be sure to utilize this time to cherish loved ones and show appreciation. Just like having an employee spotlight, encourage your employees to spotlight their families and enjoy the important day.
4. Thank a veteran
While Memorial Day is a day to reflect and remember our fallen soldiers, it's also a great opportunity to thank those soldiers who have served in the past and are still serving now. This can be done in many ways:
Send a thank you card or letter.
Provide the opportunity to a veteran relative or friend to talk about their time in service and thank them for it.
Donate to a veteran organization.
Just say "thank you."
Ensure any veteran employees you may have, feel extra appreciated on or around this holiday.

Veteran Spotlight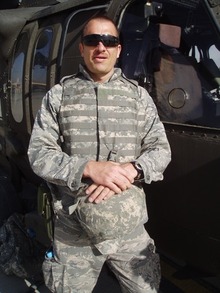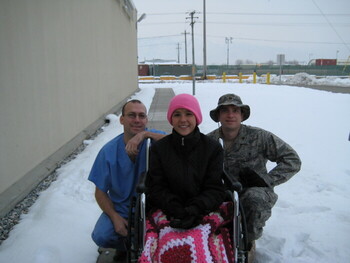 Dr. Kyle Michaelis, CASA Board Member, Cardiologist, Sacramento Heart ASC
What was your role in the Military?
USAF- Did my medical school at the Uniformed Services University in Bethesda, Maryland. Residency in Internal medicine at Travis AFB and fellowship in Cardiology at Wilford Hall Medical Center at Lackland AFB in Texas. Then served as a cardiologist from 2004-2011. Served two tours in Afghanistan as an intensive care doctor at Bagram AB.
Why did you choose the ASC industry?
Once in private practice, I found the inefficiencies and decreasing reimbursement of hospital work unacceptable. The ASC space was attractive for my busy practice to do more cases in less time with less hassle. We had an empty space in our building and started looking into converting into an ASC/OBL to do pacemakers/defibrillators and peripheral vascular work. As we penciled out the financials, it was a no-brainer compared to going to hospital.
What military experience is useful for ASCs?
Personally, I think being deployed into an austere environment, and having to continue to do your job with limited resources has been very helpful in setting up and operating in an ASC. In a way, the two are very similar. On deployment you have what you have and really are unable to get any new supplies quickly, if at all. You can't just call your colleague to bail you out of a bad situation or refer the patient to a higher level of care. Similarly, in an ASC, you are "on an island" so to speak. There is no emergency care, or higher level of service down the hall. You need to be confident in your skill set, able to perform independently, and be flexible with staffing and supplies.
What was the coolest thing you ever did?
When deployed in Afghanistan a civilian CIA Afghani was admitted with a large myocardial infarction. He ended up having complete heart block and needed a pacemaker. There was no pacemaker present in Afghanistan. We did have a temporary venous pacemaker wire but no pulse generator with which to attach it. We placed the transvenous pacemaker wire into the patient's right ventricle in the ICU without x-ray. We then called the biomed staff to help us figure out a solution. We ended up cutting the pads off of the wires on external defibrillation pads and soldering them to the ends of the transvenous pacemaker wire. Connecting this to the external defibrillator we were able to pace the patient's heart and transfer him to Germany where he eventually received a permanent pacemaker. To my knowledge this has never been done before.
The CASA Veterans Committee is focused on veteran recognition, transitions, recruitment, and resources. Are you a veteran and interested in serving on this CASA committee? Would you like to share your stories and/or be highlighted in a future veteran's newsletter issue? If so, please reach out to CASA Executive Director Beth Labouyer @ blabouyer@casurgery.org.
---